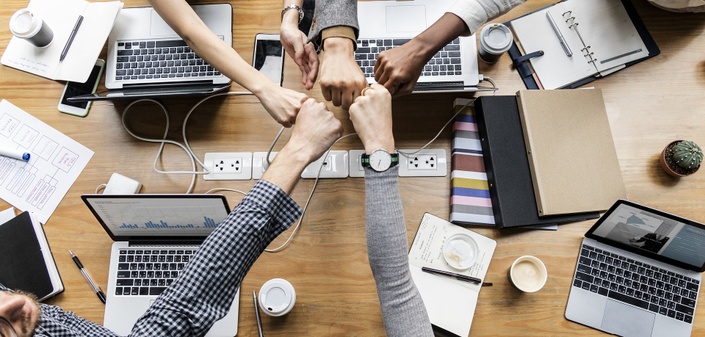 The Effective Statistician Leadership Program
A blended online course to strengthen your leadership skills to improve your impact at work even if you don't have direct reports
Enroll in Course
The Effective Statistician Leadership Program
This program for statisticians is designed to strengthen your leadership skills so you can maximize your impact at work even if you don't have direct reports.
The Effective Statistician Leadership Program, a mixture of webinars, podcast and moderated small group discussions, will have a focus on pharmaceutical statistics and is aimed at all levels of statistician. We believe all statisticians can be leaders.
The Effective Statistician Leadership Program can help you:
1. LEARN THE FOUNDATIONS OF LEADERSHIP
The program will help you to better understand leadership relevant to your role, and to build a foundation as an effective statistical leader. You will learn how to:
Better communicate in situations where you need to show leadership.
Build trust with the people you work with in other functions, so they follow your advice.
2. INCREASE YOUR INFLUENCE
You will learn how to build business knowledge and how to better influence projects and create positive change. The program will teach you:
Why it is so important to develop your understanding of the pharmaceutical business – and how you can do this.
How to influence your colleagues' thinking so the organization makes better decisions.
3. IMPLEMENT AN ACTION PLAN TO IMPROVE YOUR LEADERSHIP
The Effective Statistician Leadership Program will help you to create and implement your personal action plan to continually improve your statistical leadership. The program is designed to:
Achieve improvements in building trust with collaborators;
Identify opportunities for statistical influence;
Implement actions for positive change and develop a plan to enact;
Continue your study and application of leadership concepts;
Program information
The program consists of six 4-weekly cycles. Within each cycle, you will receive training via different channels. Each cycle follows this structure:
Webinar with question and answers,
Moderated small group discussion
Podcast episode
Moderated small group discussion
The small groups will contain only 4 to 7 members to increase interactivity, address individual challenges and questions. They will also serve as accountability groups to follow up on the implementation of the training at work.
As a bonus, we plan to open a private facebook group. This will enable us to stay in contact and answer questions fast. We plan to keep this facebook group alive after completion of the program to stay in touch.
We want your feedback!
We are creating this course for you but also together with you as we dive into the content. Thus, we will ask continously for your feedback to improve the program. That's why we are offering this initial program for a reduced price.
What you will learn
Each of the six 4-weekly cycles will follow one larger topic. These are:
Communication

1:1 communication,
presentation,
virtual communication,
email,
communication style,
goals of communication,
misunderstandings, and
dealing with challenging situations.

Trust

value of trust,
trust building activities, and
avoiding trust diminishing actions.

Understanding the business

value of understanding the business and
example activities to increase business understanding

Influence

mindset – willingness to influence,
how to influence without authority,
change management, and
working effectively with difficult business partners

Decision-Making

mindset – consultant or decision maker,
analysis paralysis,
embracing uncertainty, and
common blind spots

Focus and Action Planning

goal setting,
habits, and
communication and execution.



Frequently asked questions
HOW LONG DO I HAVE ACCESS TO THE MATERIAL?
If you enroll for the complete 24 weeks (either with one or two payments), you will have life-time access to the course. We plan to offer this course on a continuous basis and will improve the content over time as well as add further material. Thus, as long as the site is mantained, you will have access.
HOW MUCH TIME, DO I NEED TO INVEST?
Plan to spend about 1 hour per week for the content over the 24 weeks. The implementation of the training will happen in your day-to-day activities and interactions.
WHAT HAPPENS TO THE SMALL GROUP DISCUSSIONS AFTER COMPLETION OF THE COURSE?
We anticipate, that the groups will develop enough team spirit in the 24 weeks of the program to continue self-organized far beyond the completion of the program.
WHAT HAPPENS, IF I DON'T LIKE THE COURSE?
Oh no! We don't want that! We offer a 24 days money back guarantee. If you are unhappy with the course for any reason, let us know and we will refund your payment within 24 days. We would appreciate notification within the first 24 days of the course.
WHAT HAPPENS TO ME, IF THE OTHERS PARTICIPATING IN MY SMALL GROUP DROP OUT?
We will combine too small groups with the other groups. As long as there is at least one group with at least 4 participants, we will run the program.
WHEN DOES THE COURSE START?
The first course is currently not open for enrollment. In the future, we'll re-open the course periodically. Use the email signup box below to receive notifications when the course reopens.